"How do I book "Over-the-phone" and "In-person" appointment requests?"
The Appointment Section offers a number of calendar driven tools that allows you to schedule and easily communicate client appointments. Appointments can be scheduled from either the "Monthly" or the "Day" view tabs. Here's how it works...

Navigate to Appointment >>> Client Appointment

Select the desired date for the appointment (use the buttons near the top of the calendar to navigate from month to month if needed).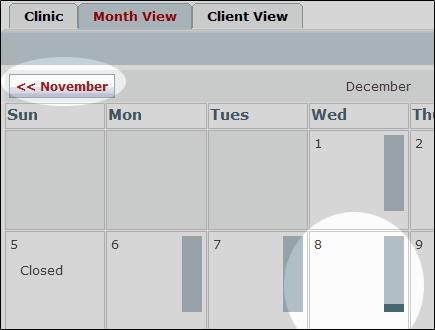 This will cause the appointment slots for that day to appear in the upper left column. Click on the desired appointment slot.
Note: The appointment times are divided and displayed using the maximum treatment time.
The actual start time and session length can be adjusted once when setting up the appointment.
On the resulting page click the Find Client button

to locate your client data.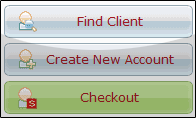 If needed use the "Booking" selections to fine tune the appointment date, start time, and treatment type. Click the Book button

to save the appointment booking.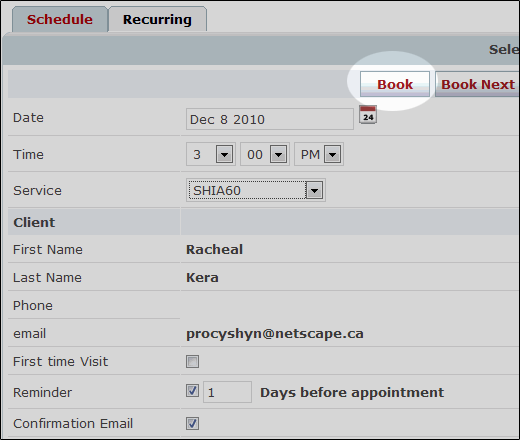 Your client's appointment is now reserved for them and this time-slot will no longer be available for bookings. A confirmation email will be automatically sent to the client immediately upon booking and a reminder email will be sent to them 1 day prior to their appointment.